Watch Respire, Souris, vis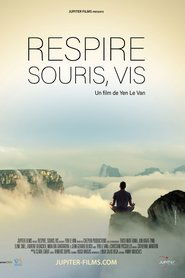 Release date:

Original title:

Respire, Souris, vis

Genres:

Director:

Original version:

fr

Quality:

HD
Synopsis : Respire, Souris, vis
Une série de personnages, dont le célèbre maître zen Thich Nhat Hanh, interagissent et racontent un chemin initiatique à la fois intérieur et extérieur de la méditation. Qu'est-ce qui vaut la peine d'être vécu ? Quel sens donner à sa vie face à l'adversité ? C'est un plongeon dans les méandres de la conscience humaine. Loin d'être un film contemplatif, c'est une histoire en mouvement, ancrée dans notre quotidien et notre devenir, une invitation à ralentir pour se retrouver. Qu'est-ce qu'être humain sinon la capacité de transcender la peur de mourir, de vivre et d'aimer ?
Download our new extension Pop2watch for free !
Be informed as soon as your favorite films and series are put online !
Pop2watch